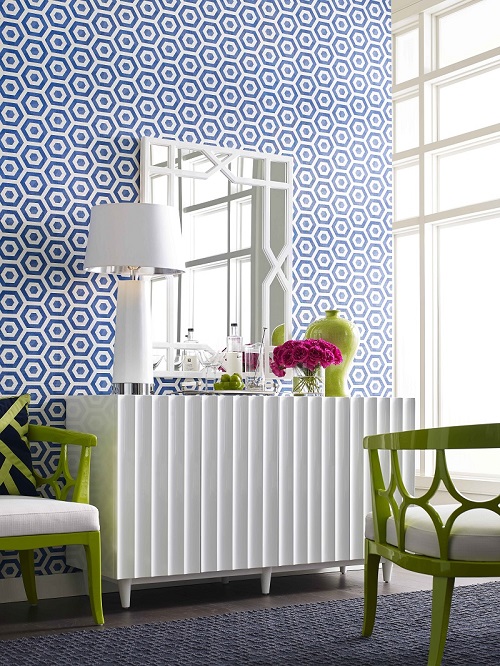 New wallcoverings from Winfield Thybony
Winfield Thybony introduces a highly styled collection of wallpapers to the interior design community, The Showhouse Brand.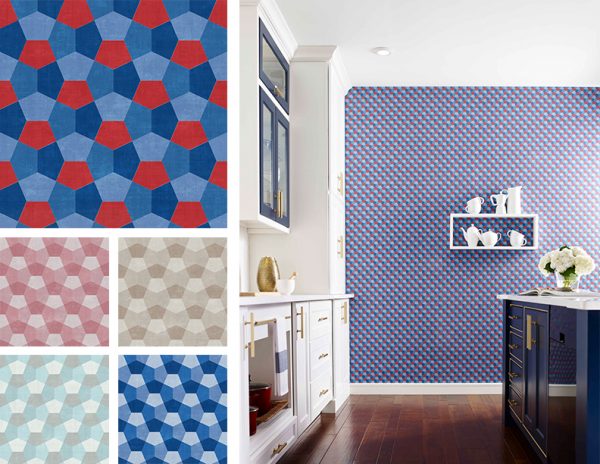 This collection of 9 patterns are inspired by mid-century modern design, perfectly paired with today's modern and transitional architectural design aesthetics. These innovative designs are combined with cutting edge printing technologies, resulting in easy living patterns.
Printed on grasscloth for dimensional texture and warmth, the wallcoverings create a seamless layered effect, blending with the architecture, furniture, accessories and other elements in an interior.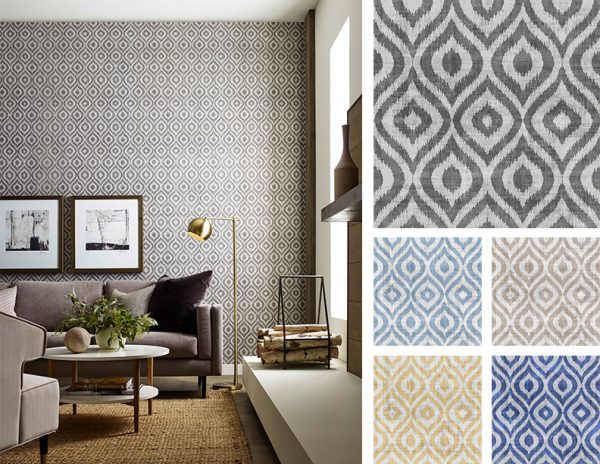 Explore all of the luxurious wallcovering offerings.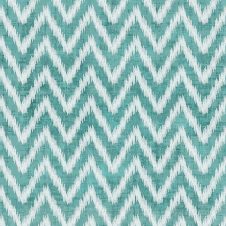 Ziggy:
Rhythmic waves move in their own direction along the wall, capturing and reflecting light in different directions.  Bold yet balanced.  Ziggy is the perfect in between scale that is boldly graphic yet structured.  It's an easy to live with allover pattern that highlights the handwoven sisal fibers in a refined and textured manner.  This classic flame stitch wallpaper can not only transcend any room but also any design esthetic.  It can be used in a costal, classical, or trend -setting ultra-modern space.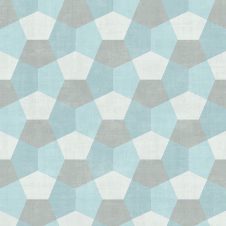 Alder:
Reminiscent of Escher whose inspiration derived from mathematically inspired woodcuts.  Alder exudes geometry, symmetry and perspective.  This futuristic yet retro wallpaper reflects a modern approach to a Mid-Century style.  Alder maintains gender fluidity in its feminine and masculine approach to color.  Modern, yet timeless in nature, Alder creates a three dimensional universe that is an ever changing design.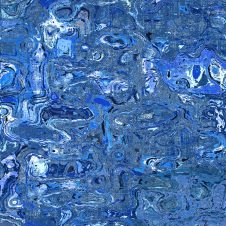 Lavalamp:
Like its name, lava lamp symbolizes the glow and psychedelic wave of the 60's.  The reflective metallic grasscloth, on which Lavalamp is printed, creates a mysterious motion and an element of grooviness.   The range of colors in the Lavalamp design go from the watery colors seen in Seaglass to the ionic Vive color way, which reminds one of 60's Pop Art.  The diversity in color range is reminiscent of the mood within the pattern.  Hemp, Gold and Pewter color ways are neutral for any interior yet rich in tone.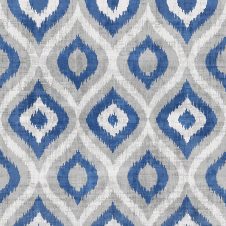 Batik:
Reminiscent of a tribal woven Ikat, Batik wallpaper is a modern approach to the ancient art form of Bukharan Silk Velvets.  This hand woven sisal creates all of the texture and nuances that play with light the way antique velvets have for centuries.  Batik wallpaper transcends time and place to create a unique interior setting.  The wide range of color combinations used in the Batik color ways are subtle enough for the neutral lover and exciting for the more graphically bold eye.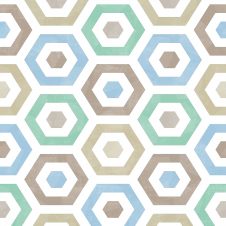 Pop:
This hexagonal design with rotational symmetries allows the viewer to see other elements within the design.  Maintaining the same structure found in bees honeycombs yet creating movement within the pattern.  The layering of inks creates an organic soothing quality that is not often seen within such structure.  The color palette in Pop works as a neutral monotone or an exciting Mid-Century color mix as seen in the Shiraz, Pinot, and Green Blue.  The classic paring of the red and blue found in the Marine Nautica color ways bring attention to the fun of the POP Art movement.  One can imagine Pop, Marine paired with a David Hockney, Lichtenstein or Warhol lithograph.  Pop can be used in a conservative New York apartment, in a Coastal home or in a suburban bedroom anywhere in the country.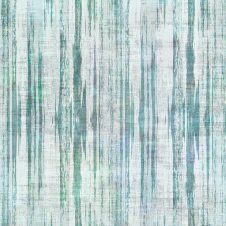 Brushstroke:
The inspiration for this design was the multi layering effect that one sees in Mid-Century abstract art.  Jackson Pollock revolutionized the art world with his dip painting technique.  This technique was is the inspiration for Brushstroke.  This wallpaper creates an organic movement yet; maintains structure with the juxtaposition of these two qualities.  The final result we see in Brushstroke can morph into the most contemporary or traditional of settings.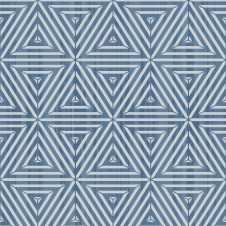 Star:
This very traditional design element has been seen through the centuries in tiles, mosaics, and wood carvings.  By printing this iconic design element on a handwoven sisal we replicate the textures seen in wood grain.  This pattern in all of its color ways is serene, subtle yet has enough strength and masculinity to stand out yet not overpower.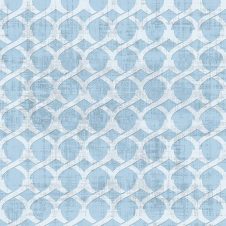 Chain:
Chain patterns have always been a very graphically bold statement.  In our wallpaper interpretation we have remained true to the structure yet created a calming quality.  Chain maintains a subtle balance of texture, pattern and sheen with an underlying shimmer effect.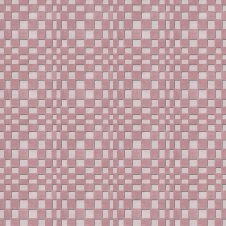 Eyepop:
Eyepop is the most futuristic pattern in the collection.  It has a space age thrilling quality.  It's more than a wallpaper it's a feeling of excitement.  Like a high performance race car with speed and opulence, Eyepop wallpaper is edgy yet refined.
Shop Winfield Thybony wallcovering here.