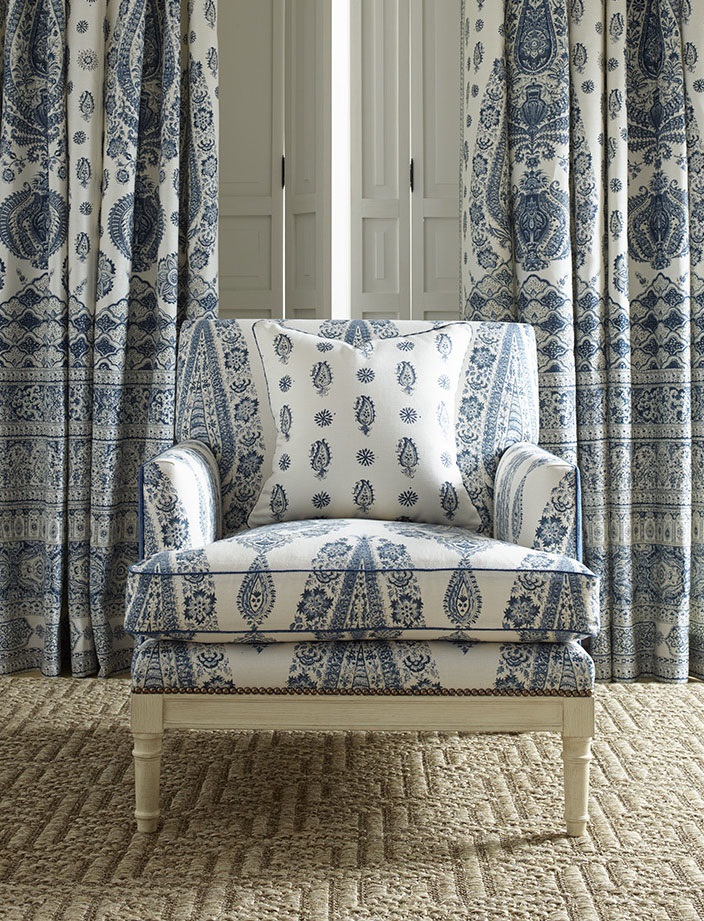 Originally introduced to B&F Fall 1974 Collection and then reintroduced in 1990, English Leopard is a classic revival from the Winterthur Museum. This roller printed, polished cotton came from England c. 1830-35 as a gift of Florence Montgomery, Asst. Curator Textiles at Winterthur and textile consultant for the Metropolitan Museum of Art.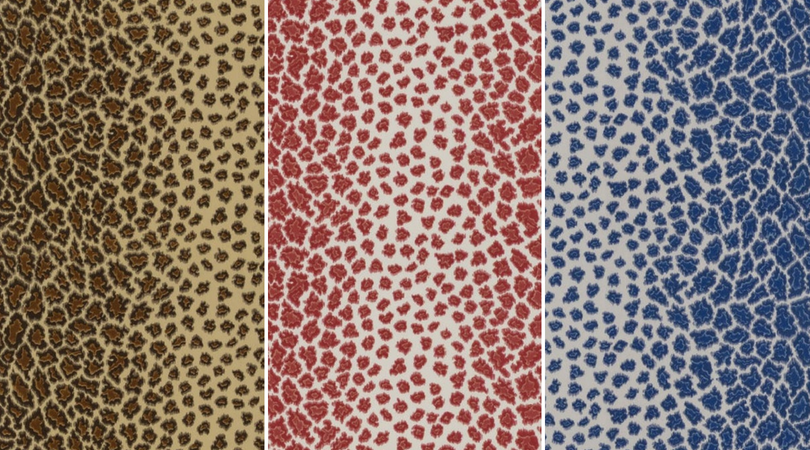 This classic B&F pattern has been a favorite among designers since the early 1970s. First introduced as a hand screened print, Le Zebre has been modernized as a two-tone embroidery.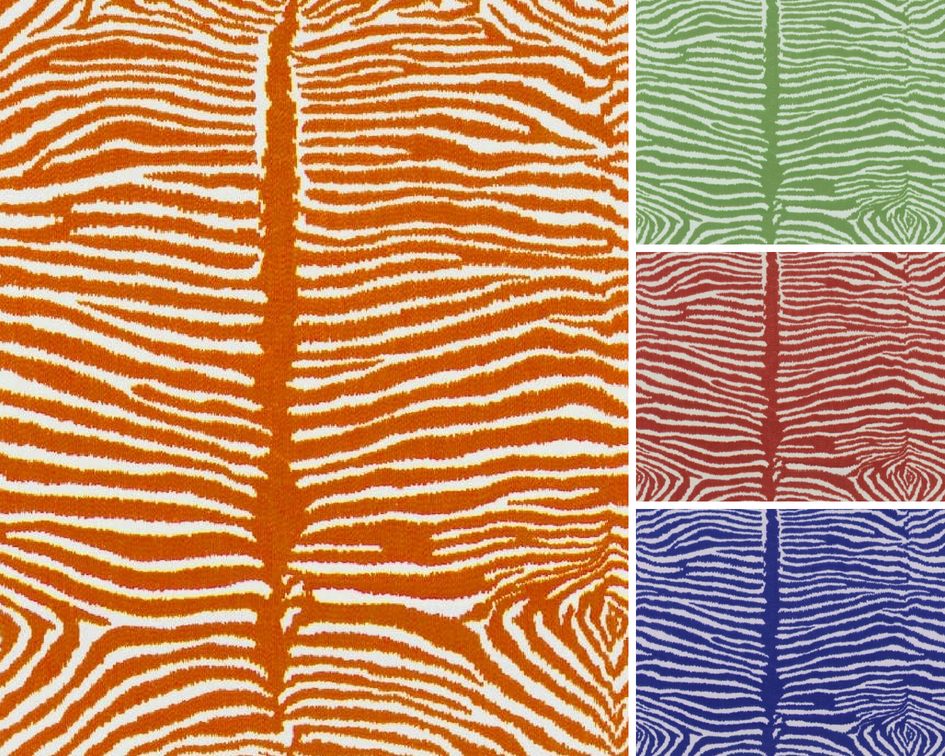 A B&F classic since 1965, Les Touches – currently offered as a hand screened cotton print and wallpaper – is now perfectly translated in the same layout and scale into a two-tone embroidery on linen.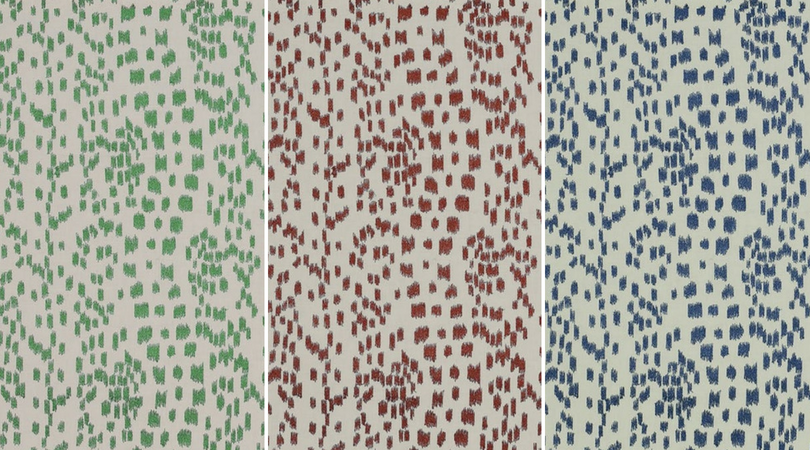 This documentary design velvet was first introduced in the late 90s with inspiration from carpets woven by the Savonnerie carpet workers in France during the 17th, 18th, and 19th centuries.