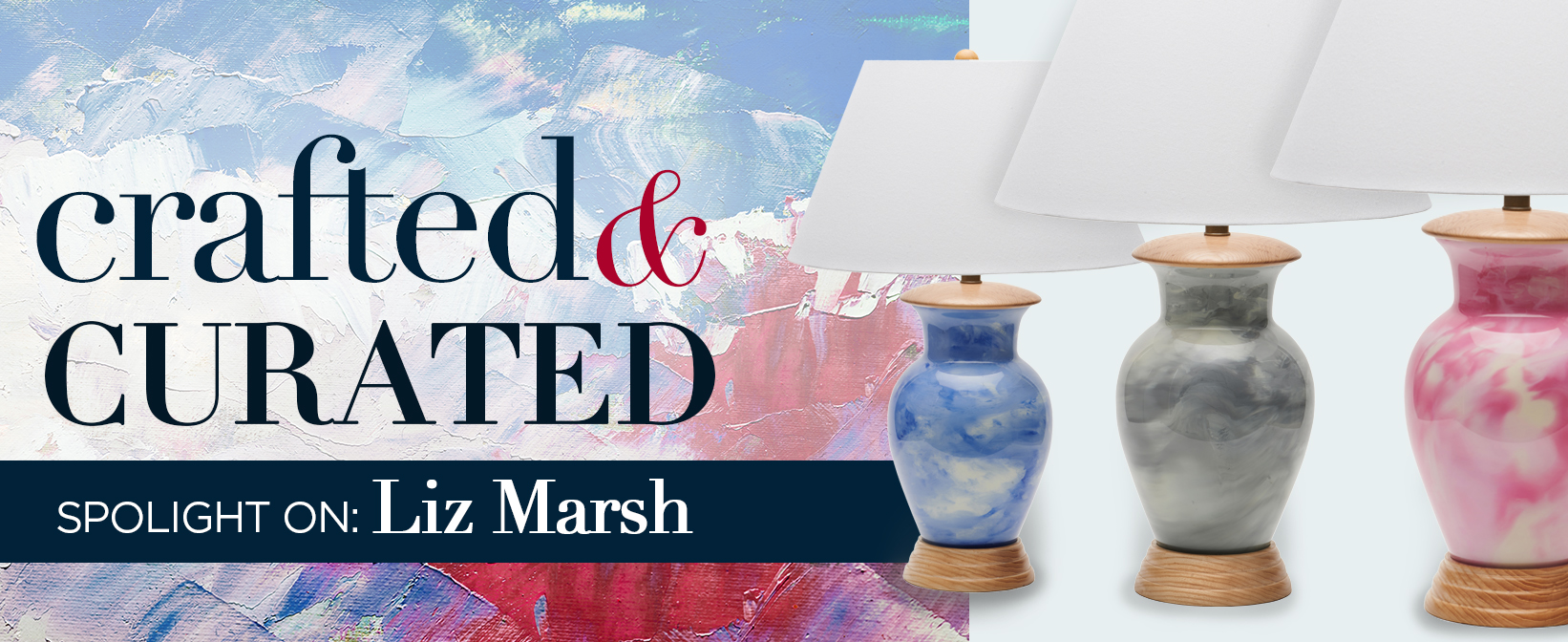 Specially-made lighting on CuratedKravet.com
Finding the right decorative accessory to take your design scheme to the next level isn't an easy task. That's why the style curators at Kravet Inc. scour the globe searching for one of a kind accessories you can't find anywhere else. As part of our series, Crafted & Curated, we take a closer look behind the artists who create the incredible pieces sold on CuratedKravet.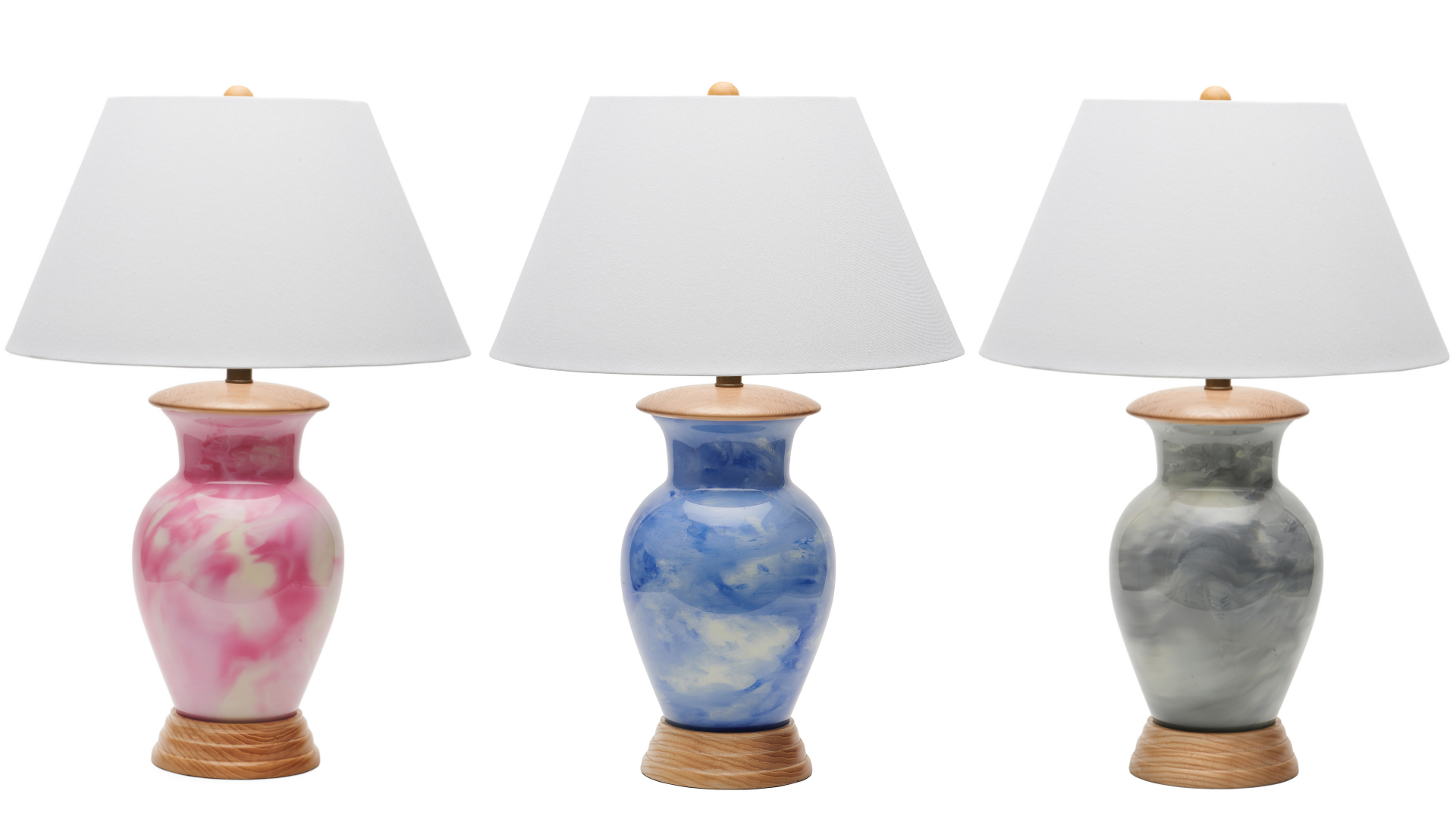 K: Where do you draw most of your inspiration from? A particular location or place in time?
LM: Inspiration comes to me from so many different sources. I am always inspired by nature, interior design, art in many forms, travel and beauty. Having lived in Paris for several years and doing cultural and antique buying tours was a huge source of inspiration. France is such a beautiful country and the history of Europe is so intertwined and interesting to me. I studied French history and have an affinity for The Age of Enlightenment — but am crazy about edgy contemporary art as well. Exposure to all the visual arts and curiosity propels my art. When I visit a museum, I look at brushstrokes, tones, details. Since I work in many mediums, these details interest me.
K: Walk us through your process of creating these artisan lamps?
LM: I think a handmade lamp has a certain je ne sais quoi. Lighting, particularly table lamp lighting, creates an ambiance. Posh lamps definitely elevate an interior, are functional and should be beautiful.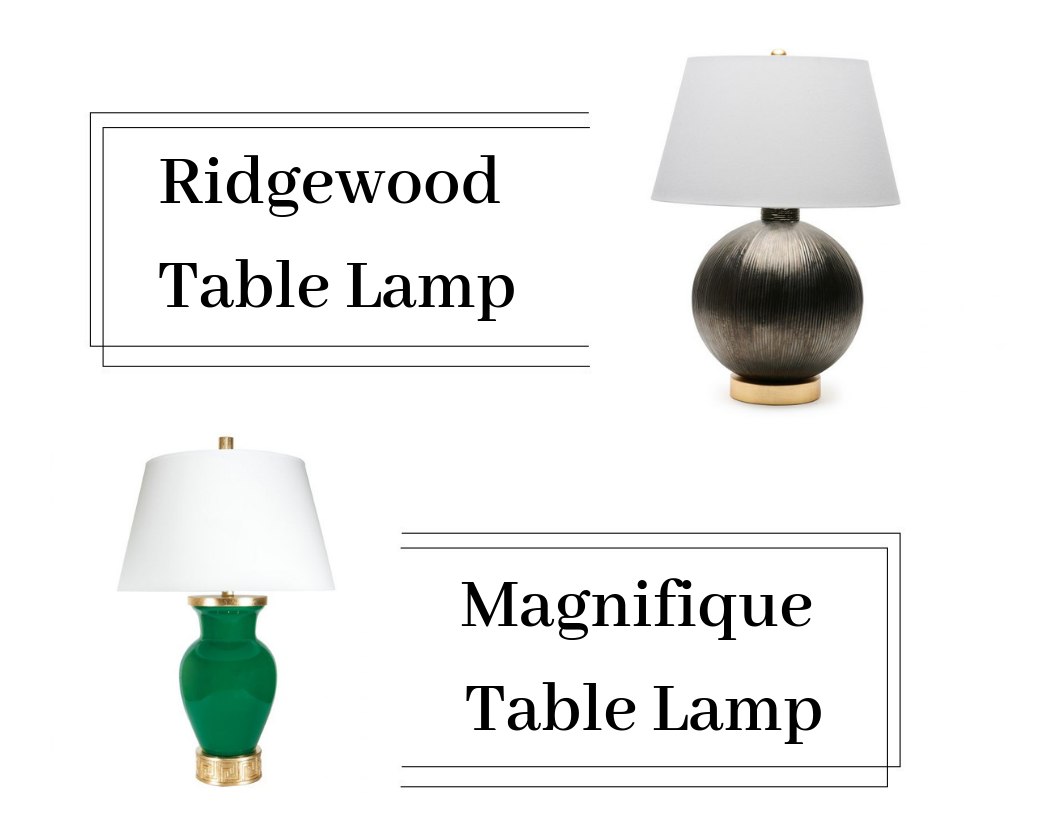 K: What is it about lamps that draws you to them and how do you see them elevating an interior?
LM: Every element of my lamps has been handmade, from the blown glass, to my églomisé painting, to the wood turner who turns each base and cap to fit each specific piece of blown glass, which varies ever so slightly, to ensure a perfect fit. Ceramic lamps are a labor of love as well. When I do the reverse painting, making the pieces opaque often requires numerous coats of paint. I enjoy the fact that no two are alike; the hand is apparent in the églomisé lamps.
The newest Sky Table Lamps created for CuratedKravet are an obsession of mine. I love the movement of clouds and the colors of the sky. My very skilled wood turner created beautiful ash bases and caps with a hand-rubbed wax finish for each of these.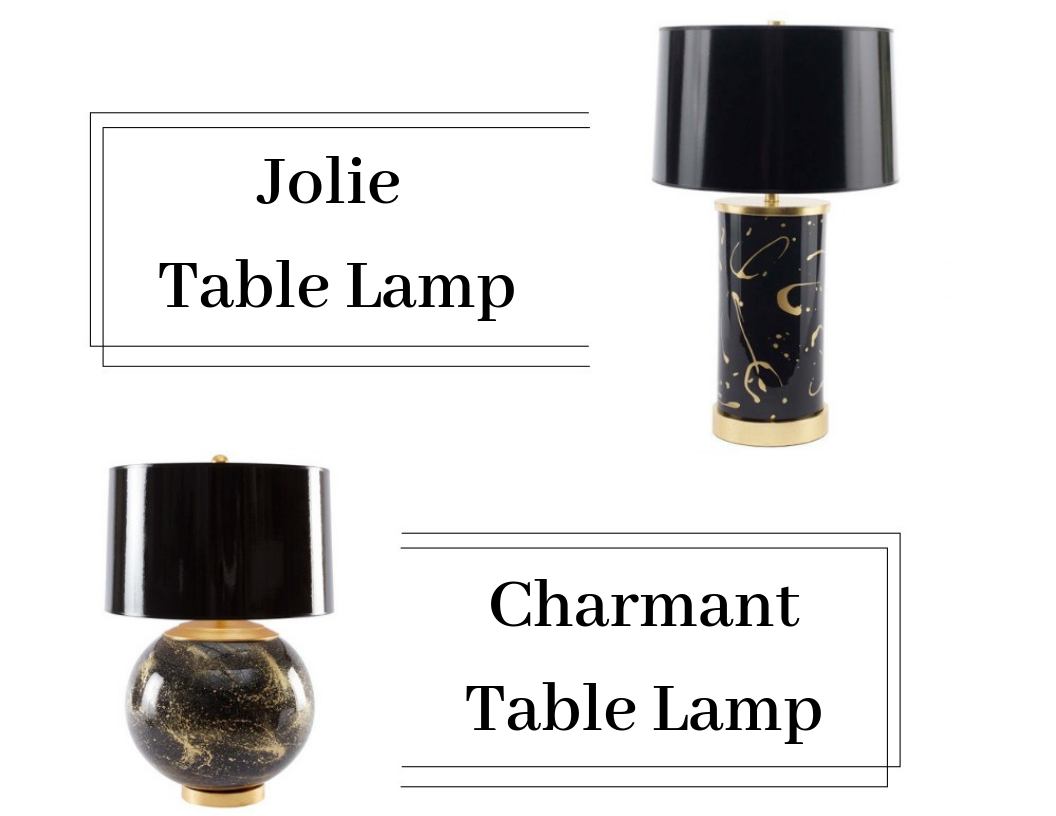 Magnifique Table Lamp are timeless with handmade Greek key bases, Charmant and Jolie Table Lamps are glamorous with glints of luminous gold. Gold leafed bases and caps add to the warmth for all the lamps, made here in Houston, Texas.
K: How does it feel to see your work on CuratedKravet.com?
LM: It is an honor to be featured on CuratedKravet. I am grateful for the opportunity to be viewed by the leaders of design in the industry!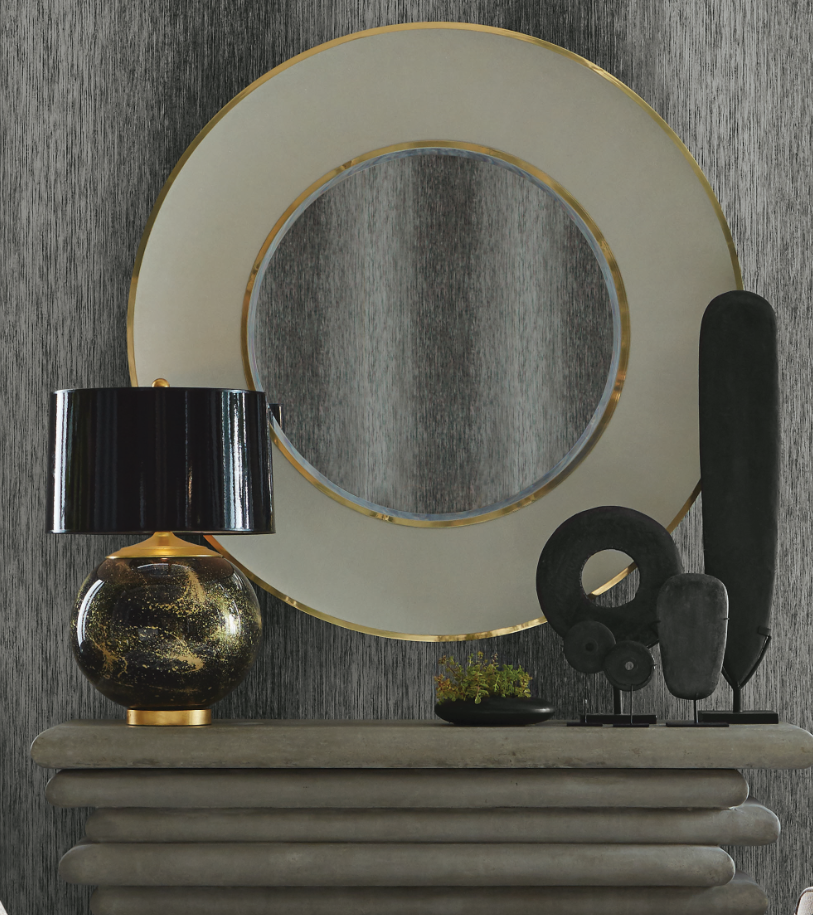 Shop Liz Marsh Designs here!