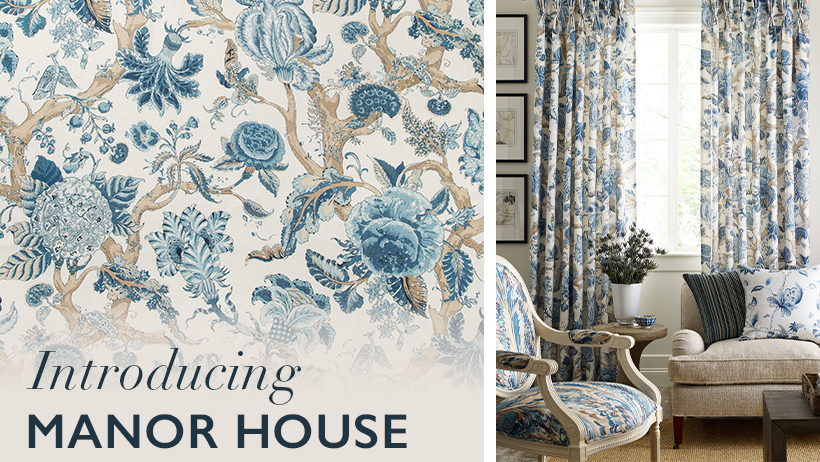 Lee Jofa's latest collection, Manor House, embodies the beauty of the English countryside, presented through an American lens, perfectly blending the two aesthetics for a timeless assortment of classic textiles. Drawing on Lee Jofa's inimitable heritage, Manor House includes a treasure trove of exclusive prints, weaves, embroideries and wallcovering. Lee Jofa's Creative Director Stephen Elrod takes us behind the scenes of putting this collection together from inception to introduction.
Kravet: How would you describe the aesthetic of Manor House?
Stephen Elrod: The overall aesthetic is rich and layered and reminiscent of the decoration of many of England's beautiful and historic country houses.
K: How does this collection capture the beauty and charm of the English countryside?
SE: Lee Jofa's newest introduction, Manor House, is a heritage collection for the brand as its inspiration is rooted in classic English design. Just as the company's founders came from England in the 19th century, many of the patterns in the collection were created from archival documents and the themes were derived from there as well. In addition to Lee Jofa's signature beautiful and bold palette, the collection's colors were influenced by the English countryside reflecting the rolling hills, lush forests and spectacular gardens one finds throughout the landscape.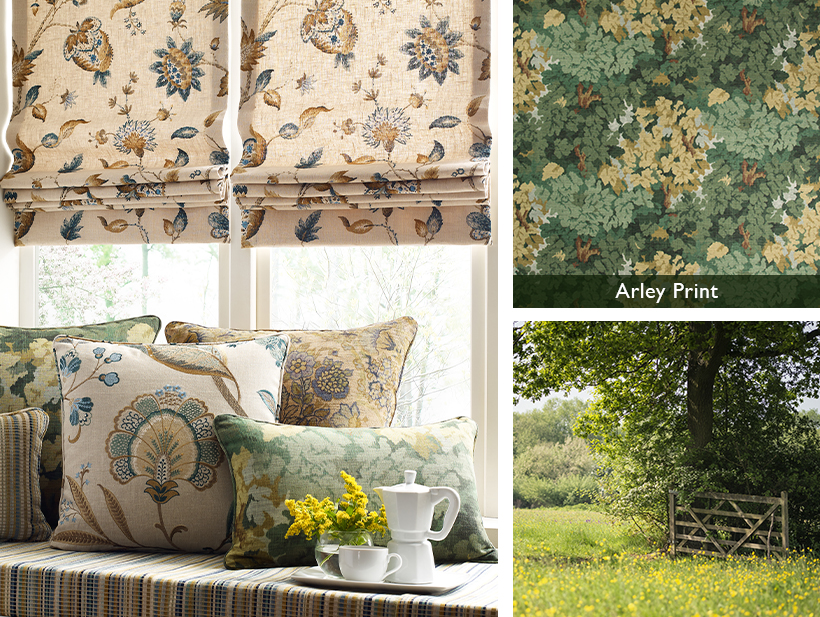 K: Take us a little bit into the creative process of coming up with this collection. What were you hoping to achieve with the patterns and textures offered?
SE: With the collection, we set out to pull together a unique combination of exclusive designs which can be mixed and matched to create schemes for today's interiors. The timing of the new collection is perfect as more decorative and colorful interiors are gaining in popularity as a contrast to the more minimalist style we've seen in the recent past.
K: Do you have a favorite pattern in this collection?
SE: I'm particularly fond of our new pattern Taplow, which was based on a Lee Jofa fabric from the 1980s, inspired by exuberant Florentine marbleized papers not unlike those often seen in fine old leather bound books. An art studio and printer in Austria were charged with repainting the original design in a watercolor technique imparting a modern feel to the pattern.
K: How do you see it being used in an interior?
SE: Taplow is being offered both as a linen print and a wallpaper. I've chosen to have the wallpaper installed in my powder room giving the small space a dynamic, eye-catching look which serves as a fantastic background on which a few chosen pieces of art are displayed.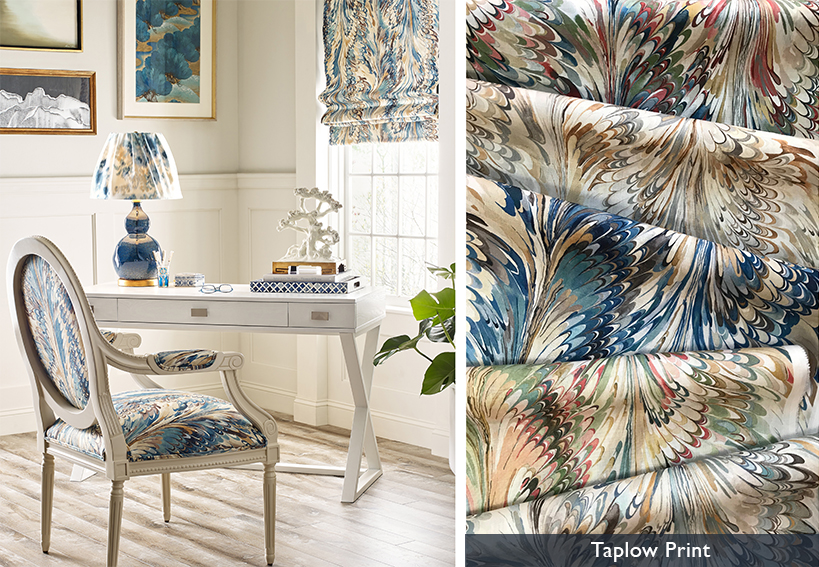 K: The beauty of Lee Jofa collections is how seamlessly they complement existing fabrics in the line. How do you see Manor House fitting in with past collections? Do any in particular come to mind?
SE: The Manor House Collection is filled with sophisticated color which reflects the palette intrinsic to the Lee Jofa brand. Bold claret red, forest green, marine blue, burnished gold, faded rose and nuanced neutrals are combined in new and impactful combinations in the collection's range of prints, embroideries and weaves. These traditional colors layer seamlessly with the entire Lee Jofa offering.
K: Adlington Print is named in honor of Christopher Adlington. Can you explain what Christopher meant to Lee Jofa and why you chose to name this print after him now?
SE: Adlington Print, a hand screened fabric adapted from an early 20th century hand-block linen print, is named in honor of the late Christopher Adlington, a long-time Lee Jofa employee and treasured member of the design studio staff. We know Christopher, who immigrated to New York from England, would have loved this classic tree-of-life pattern and its lovely, romantic color ways.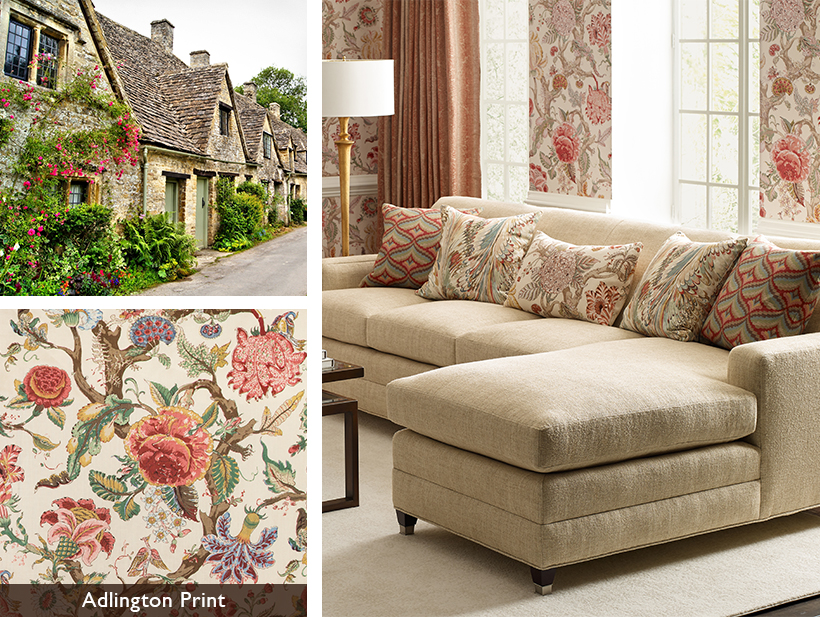 Explore the colors and textures of Manor House here.
Discover all about Lee Jofa here.