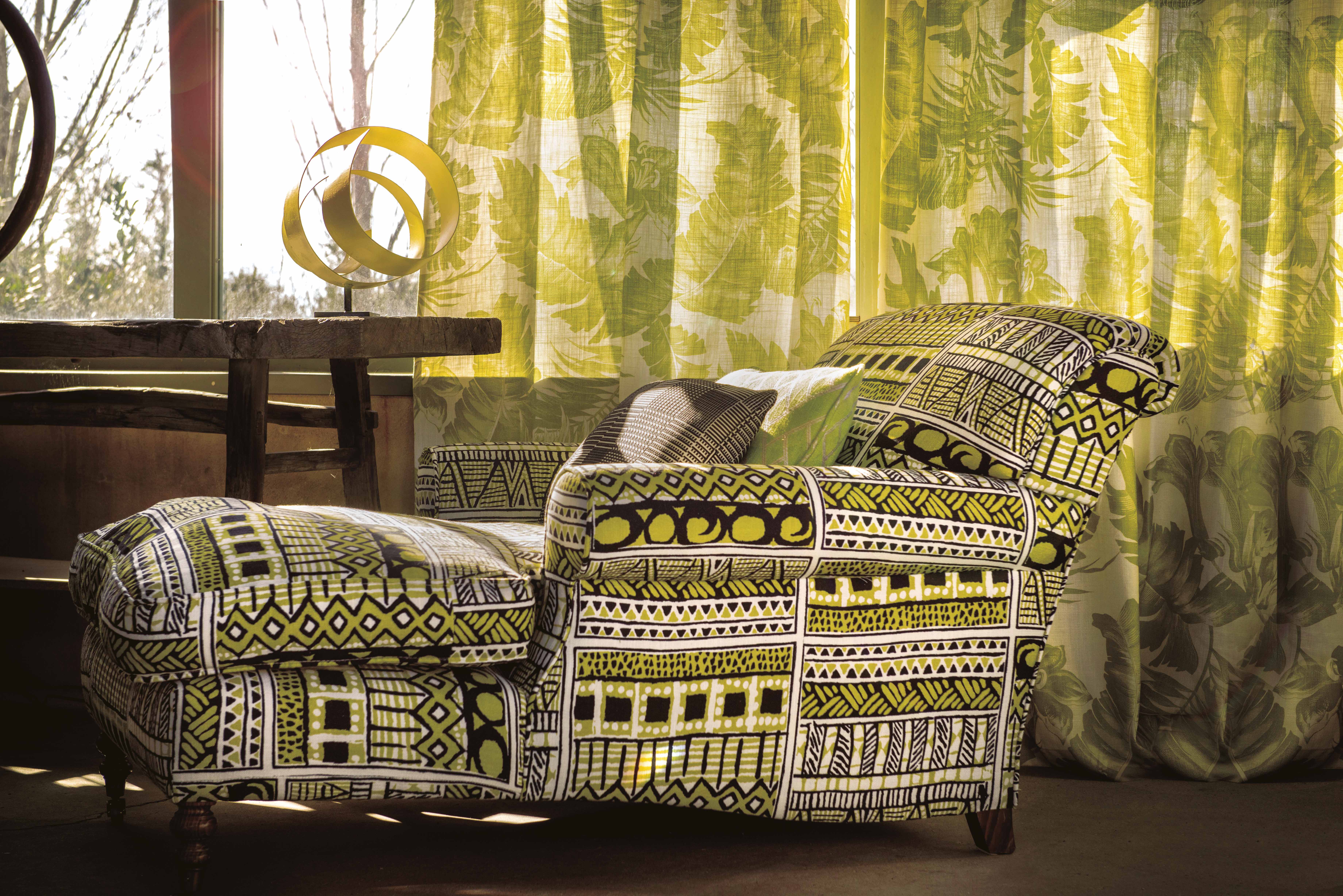 Inspired by the many colors and textures of Africa
Gaston y Daniela encapsulates the essence and history of Africa in their new collection, Africalia.
The patterns are inspired by the diverse nature of the continent, from mud cloths in Mali to drawings from South Africa or ancient designs from the Congo, Namibia and Kenya. The collection features a variety of textures and bright colors, representing the richness and historical aspects of Africa. Jacquards are presented in different scales, prints incorporate botanical and local inspiration, while colorful embroideries are influenced by tribal tones.