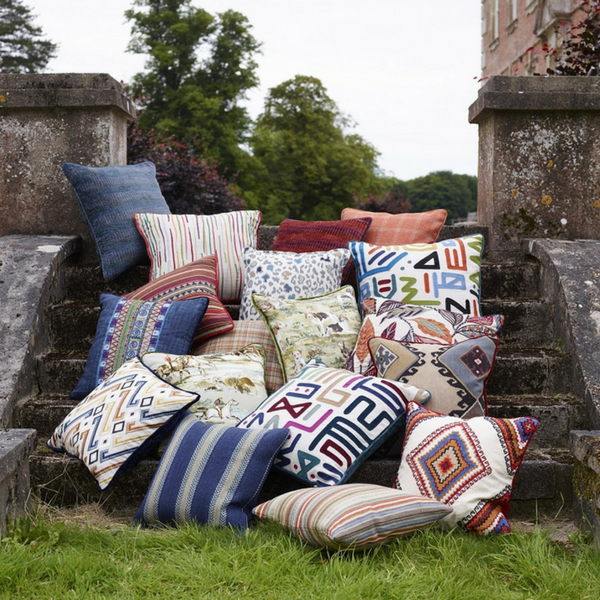 A dazzling assortment of small and large scale patterns, stripes and wools blend seamlessly in this collection
Renowned for its exciting and adventurous approach to decoration, the Festival collection is an exuberant celebration of the Mulberry Home philosophy.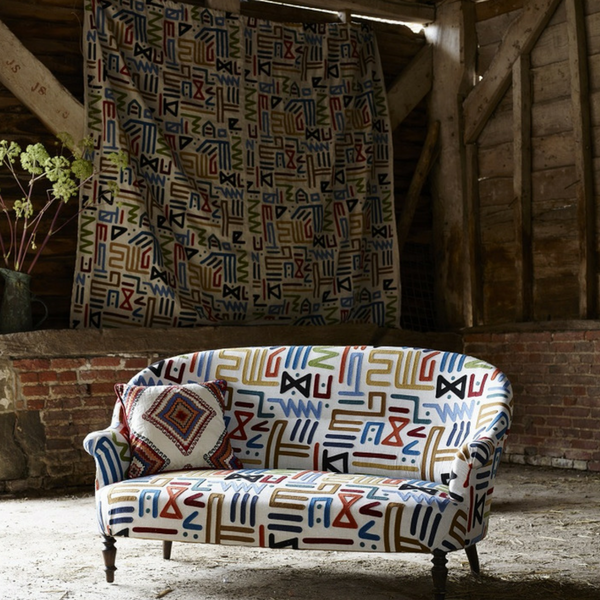 Created to inspire, there are three distinctive looks: Festival is full of fabulous decorative designs embracing painterly prints on velvet and linen, as well as dazzlingly colorful embroideries and appliqués.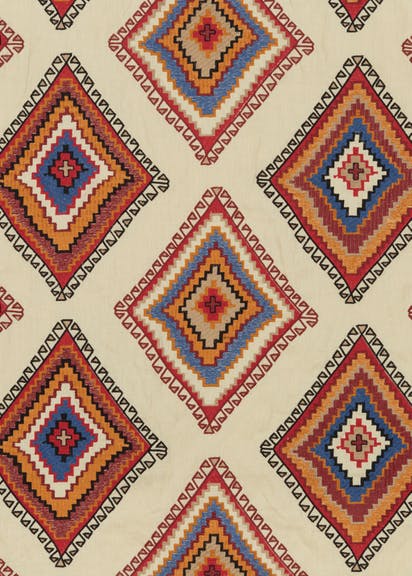 As vibrant as its name, the large scale diamond motifs of SUNDANCE are heavily embroidered in hot red and sienna and complemented by a cool inky blue, creating a very carefree contemporary fabric. DRESS CIRCLE LINEN is an original brilliant combination of multi colored printed squares on linen with appliqued velvet rings surrounding a variety of embroidery stitches. It is digitally printed with exceptional clarity on a linen mix ground.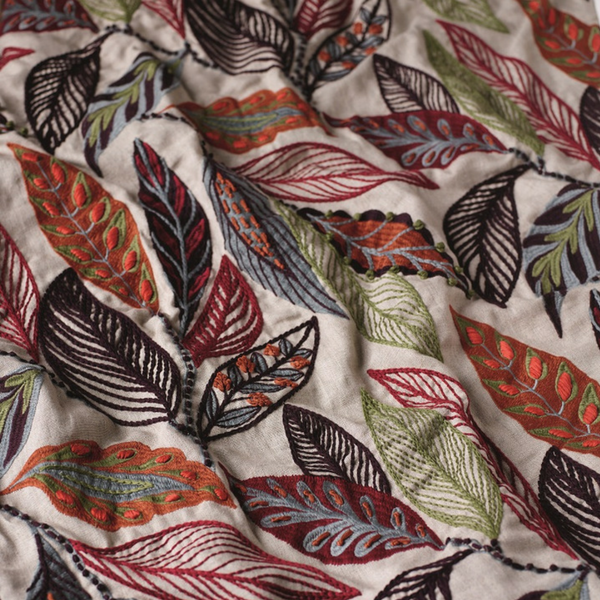 FOREST LEAVES is another intricate fabric. This large scale heavy embroidery, with its artistic rendition of fantasy leaves lying on a forest floor, is painstakingly hand knotted to great effect giving an almost three dimensional appearance.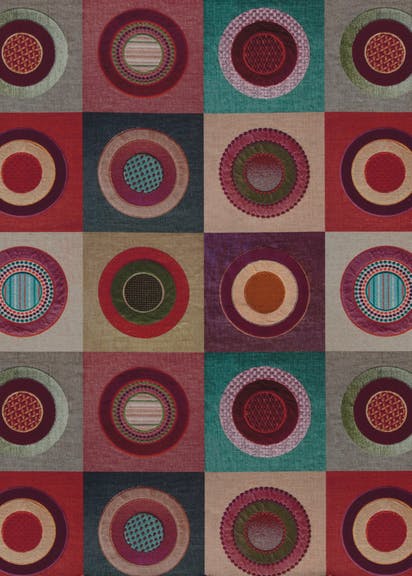 Also being released to complement these exceptional designs is Mulberry Stripes, an all-encompassing range of stylish woven and printed stripes and Mulberry Wools II, a collection of understated plaids and plains, making it a beautiful addition to the Mulberry wool library.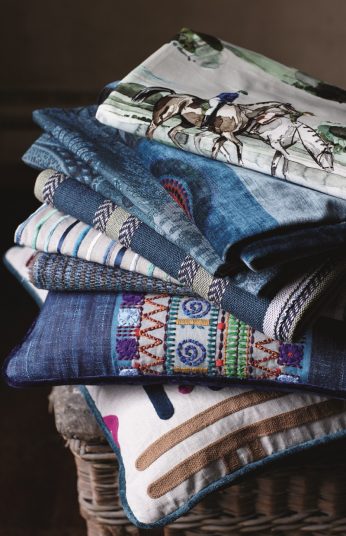 See the full collection here.