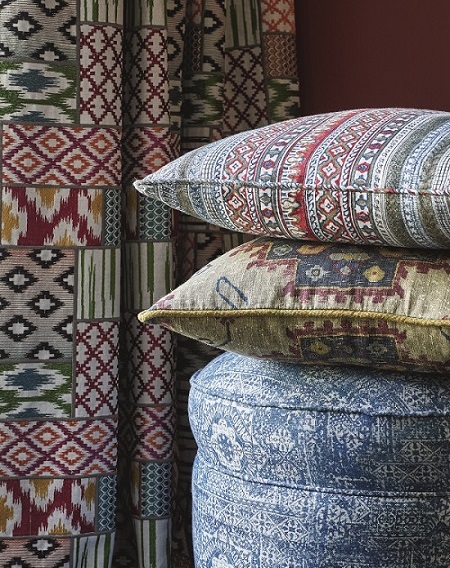 The newest collection East to West offers opulent design and refined beauty
East to West is GP & J Baker's homage to the diversity of these remarkable textiles, taking inspiration from its own vast archive, full of sublime riches, the result of many decades of the Baker family's own adventurous travel and passionate collecting which continues through to the present day. GP & J Baker takes you on a journey through the treasures of the Orient with its latest offering, East to West.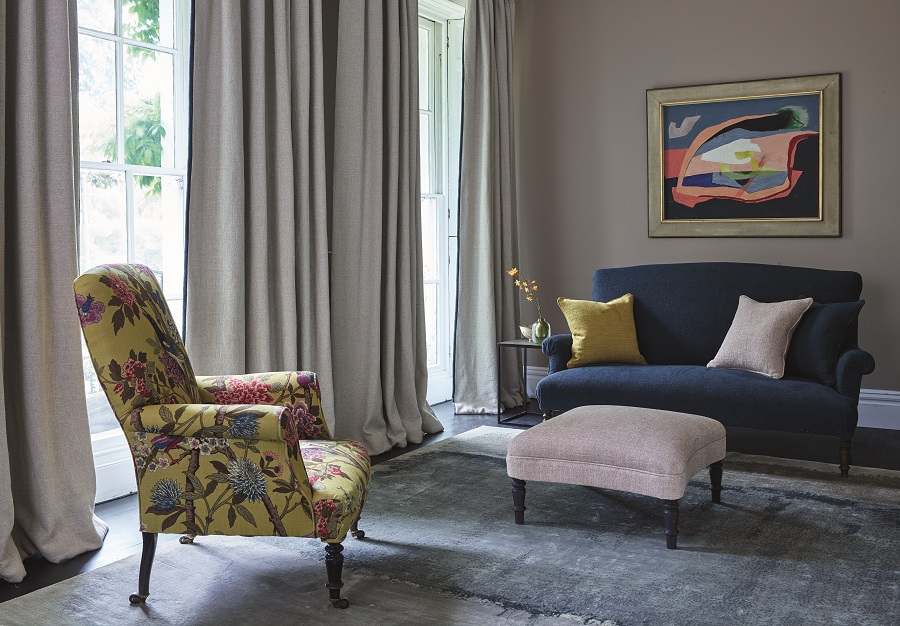 This collection of fabrics represent the exquisite woven and embroidered textiles from the great cities of Central Asia to the Ottoman Empire, brought to Europe by intrepid explorers.
The extraordinary embroidery and weaving skills, which had been passed down through generations over hundreds of years, also gave Europe superb silks and the gorgeous damasks originating from the city of Damascus. These skills are still evident today in our studio and weaving mills, bringing beautiful designs to life and making them relevant to the modern day.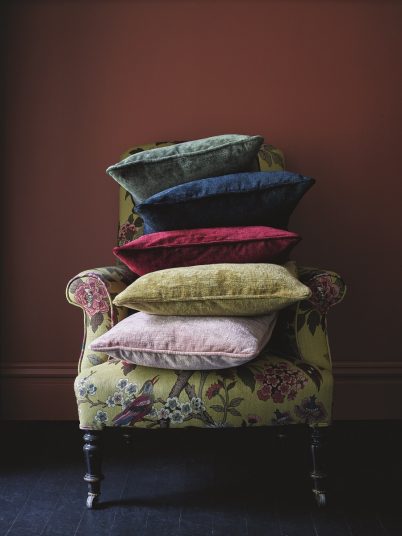 Encompassing stunning fantasy floral and ethnic embroideries, opulent damasks and a glorious Chinoiserie inspired print, as well as superbly colored vintage linens, velvets and textural weaves, the namesake of the collection East to West is a spectacular design of boats with multi colored sails of vibrant ikat embroidery reflecting the amazing journeys and adventures of the past.
MUZA,  a fabulously intricate patchwork composed of the vibrant geometric embroideries, was awarded the Homes and Garden Fabric Awards 2017, Runner up, "Best Embroidered Fabric".