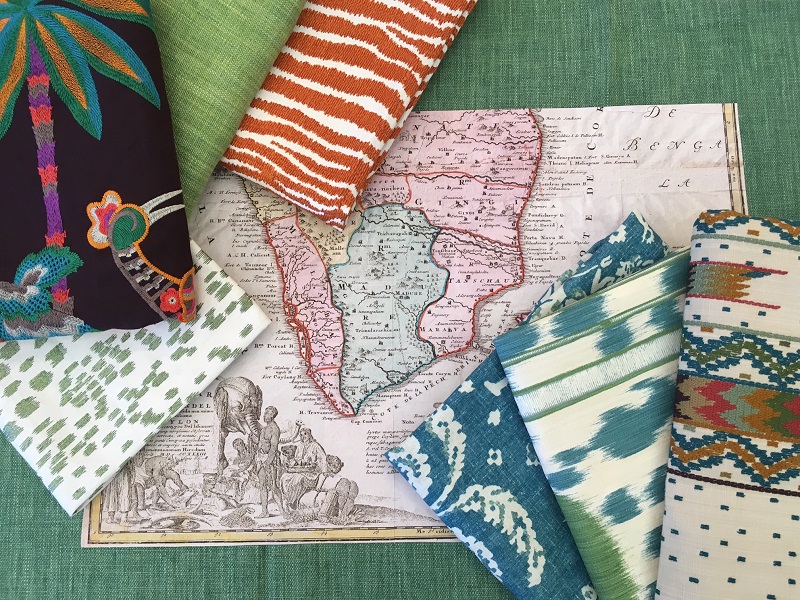 A beautifully historic Brunschwig & Fils collection
Transplanting its admirers to a secluded place full of exoticism and ancient culture, the Brunschwig & Fils Cape Comorin collection captures the rich legacy of hand printed fabrics developed by the native inhabitants of India centuries ago. With ethnic style that lends itself to eclectic interiors, the unique fabrics of Cape Comorin enrich interiors with lively designs and revived archival patterns, leaving a lasting impression of dazzling exploration.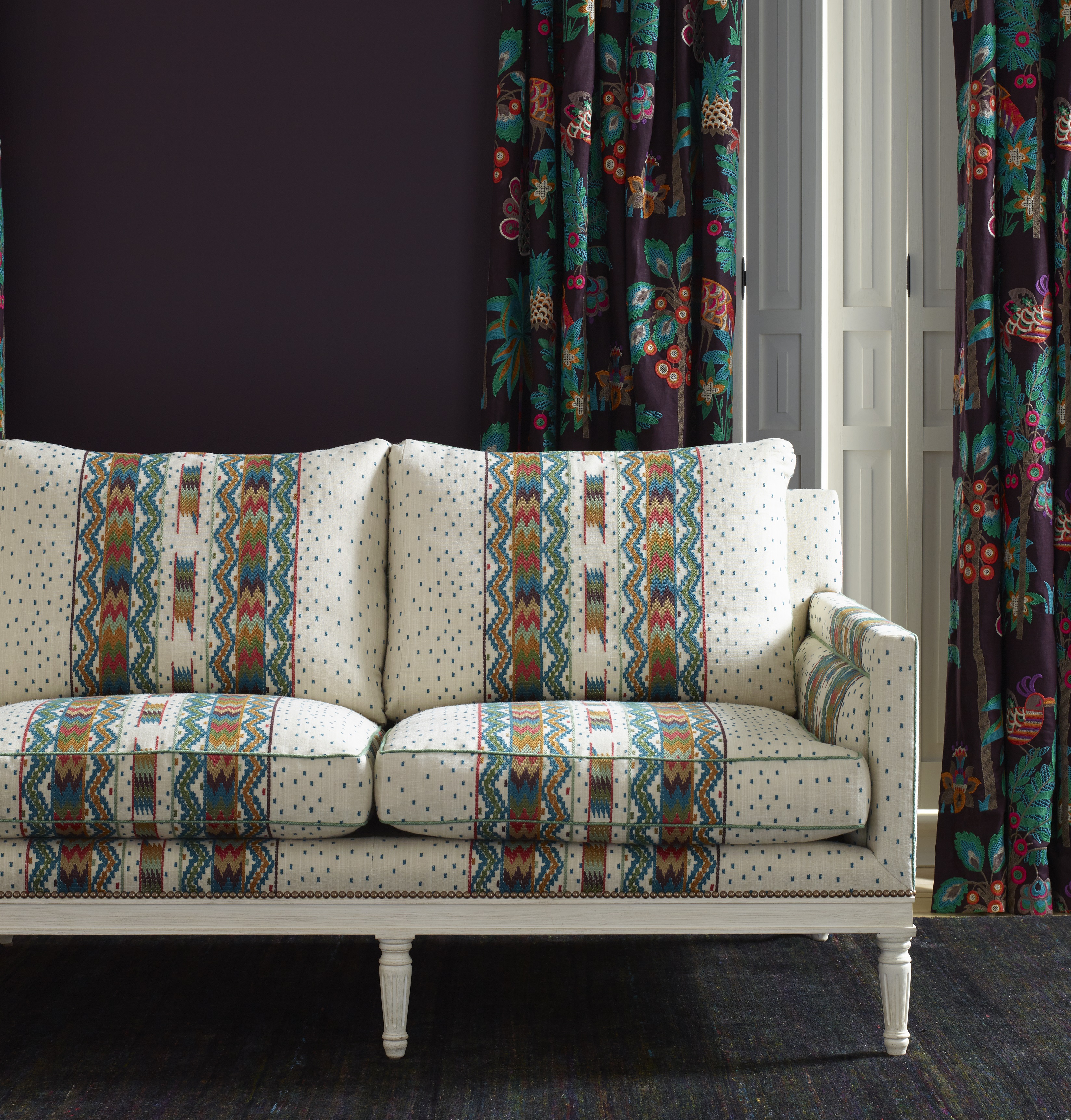 Classic ikats, paisleys, and animal skins, designed by the Brunschwig & Fils design studio, find their way into the eclectic assortment in striking interpretations and dynamic color. Exclusive embroideries, velvets, and cotton and linen prints complete the luxurious offering. Lively designs such as Coringa Embroidery, a wild yet sophisticated scenic pattern, mix with the classic English Leopard print, a Winterthur Museum document revived from the B&F archives, for a perfect pairing.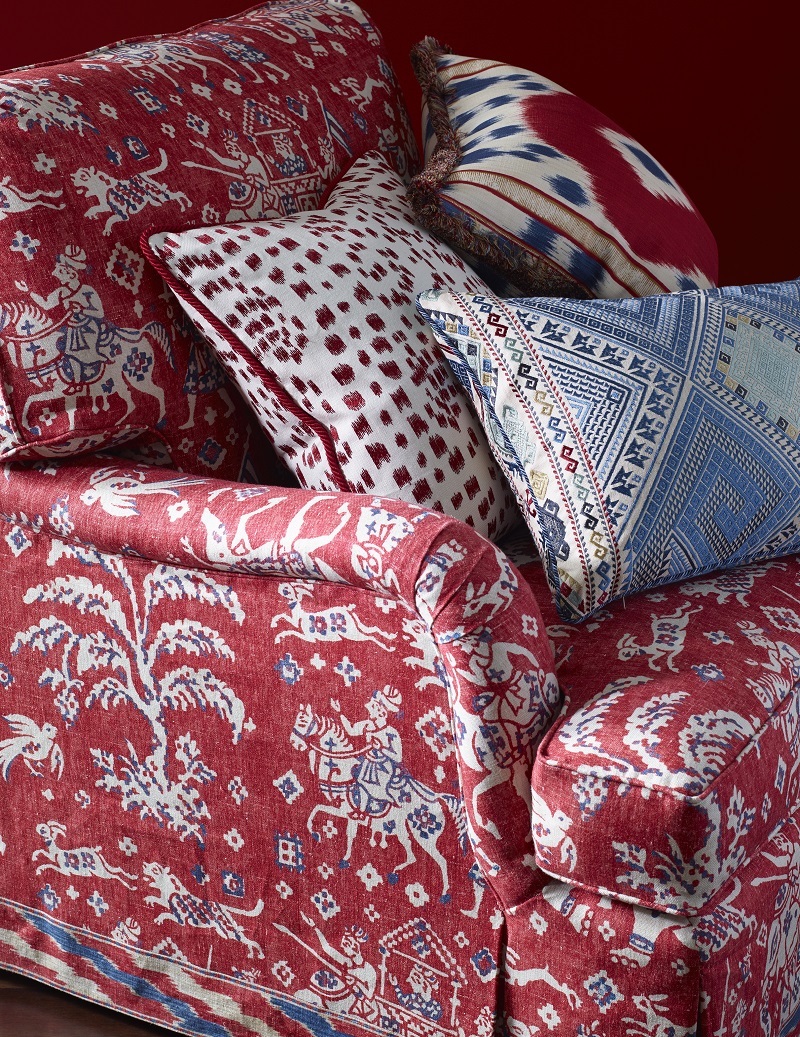 Collection standouts include Aralam Print, an enchanting print reflecting artistry and imaginative design adapted from a hand blocked Indian print; Mugal Paisley, a striking printed paisley panel inspired by a hand painted L'Indienne palampore panel from the late 19th century; and Talakona Stripe, a chic new embroidered stripe with zig zag and ikat accents rendered in distinctive colorations. From royal blue to teal, watermelon pink to aubergine, jade to leaf green, and an array of nuanced neutrals, Cape Comorin offers designers a well-rounded color story to enhance any room scheme.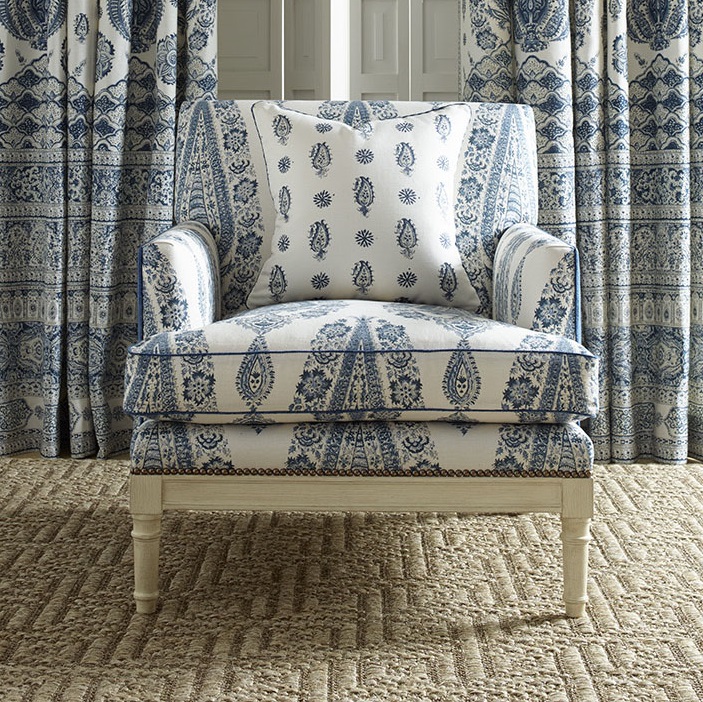 Shop Cape Comorin Collection
here
.