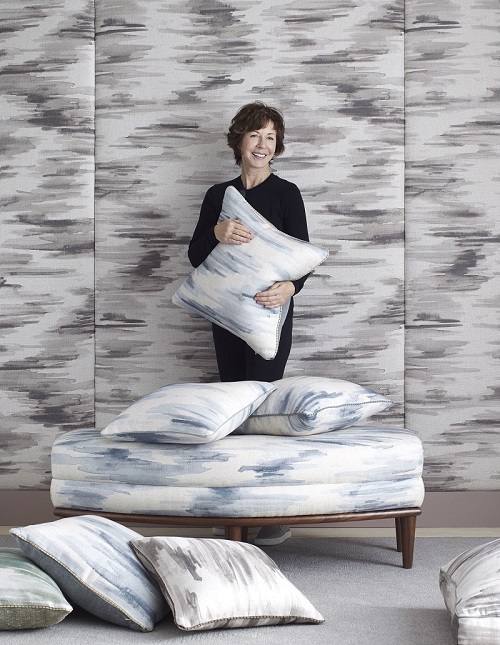 In her own words, Barry shares what inspired Panorama
Inspiration…
Nature is my highest inspiration…always.  Whether I am setting a table, doing a watercolor or designing a new line of fabrics nature is my starting point.  Nature's subtle color shifts and organic patterning bring me a sense of calm and a quiet sense of beauty.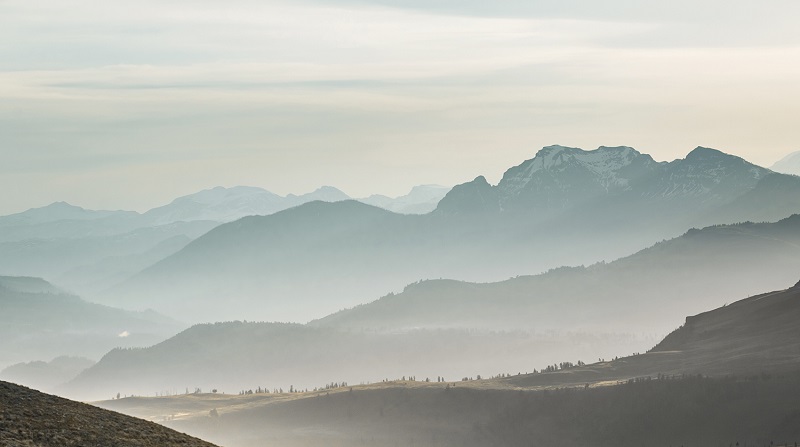 Living in Southern California affords me a wonderfully warm climate, constancy of light, and the ease of walking out of my door and into the hillside canyons that feel a million miles away.  Here I find constant inspiration for color, texture and pattern.
Mood Boards…
When walking in Franklin Canyon I'll often gather fallen huge sycamore leaves in varying stages of freshness, or some pieces of fallen sycamore bark and maybe some dried berries from a California pepper tree to pull them out later and marvel at their sophisticated colors.  I'll bring them home and lay them and arrange them in their own natural compositions and gradations from light to dark observing how they change over time.  I find it fascinating where and how inspirations come from; how it is often in the littlest things like the natural color relationships and the organic shapes that seem to always be in harmony.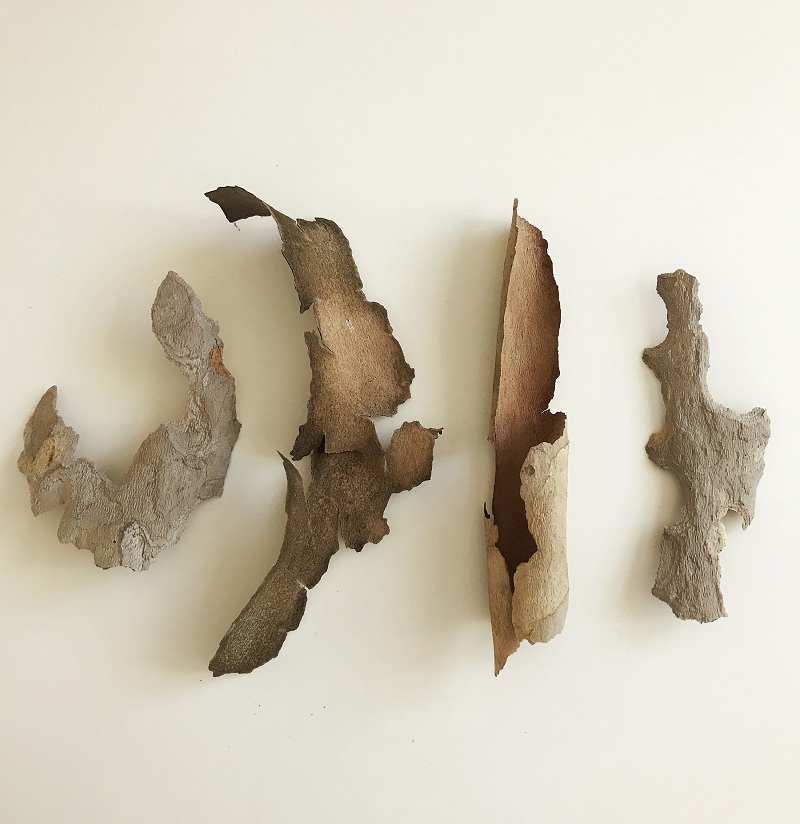 I bring these things into my office and my mood board is a large wooden tray that cradles these delicate offerings. I'll add a hunk of colored glass, a piece of leather, a bar of bronze and watch how they all come together in a way I could never imagine.  Sometimes I will try to capture them in a watercolor wash to show Scott Kravet and the Kravet team.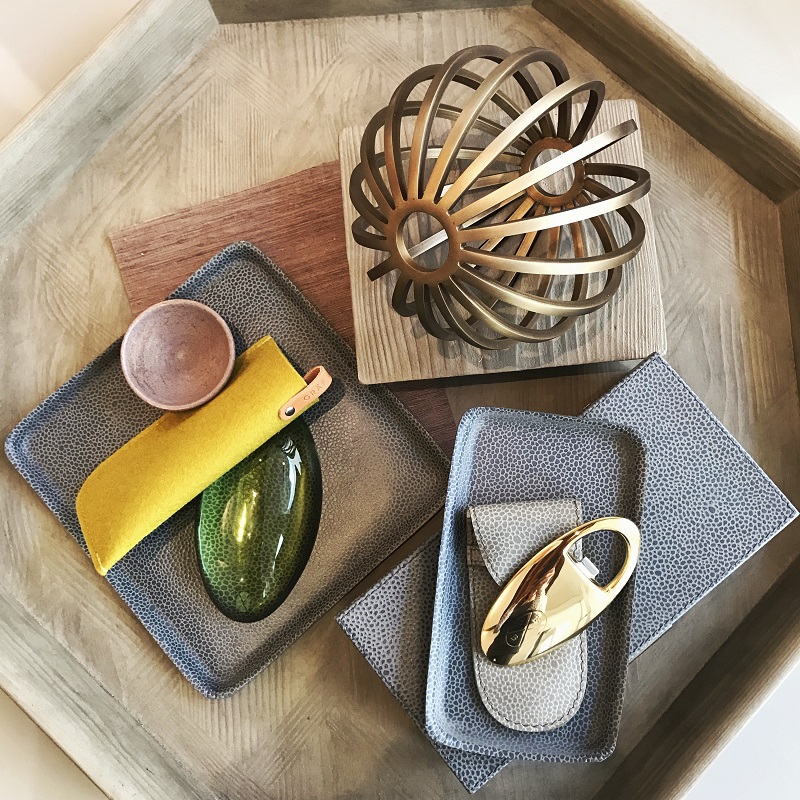 I love the idea of living in and around nature…in the hills seeing the valleys with their shadings and textures, observing the compositions of the near and the far and the colorations of the fresh and the dried.  It is what truly inspires me as it always holds my attention more than any other single thing I know. It is the perspective I bring to Kravet and to this new collection as well as to my own design work.
I am a designer that doesn't work from historical reference. My work is completely based in the five senses and in the way we as human beings perceive color and form and texture and how those create mood. This is what I think about when designing anything: how the colors and textures from the outdoors can be brought inside as the continuance of quiet and calm.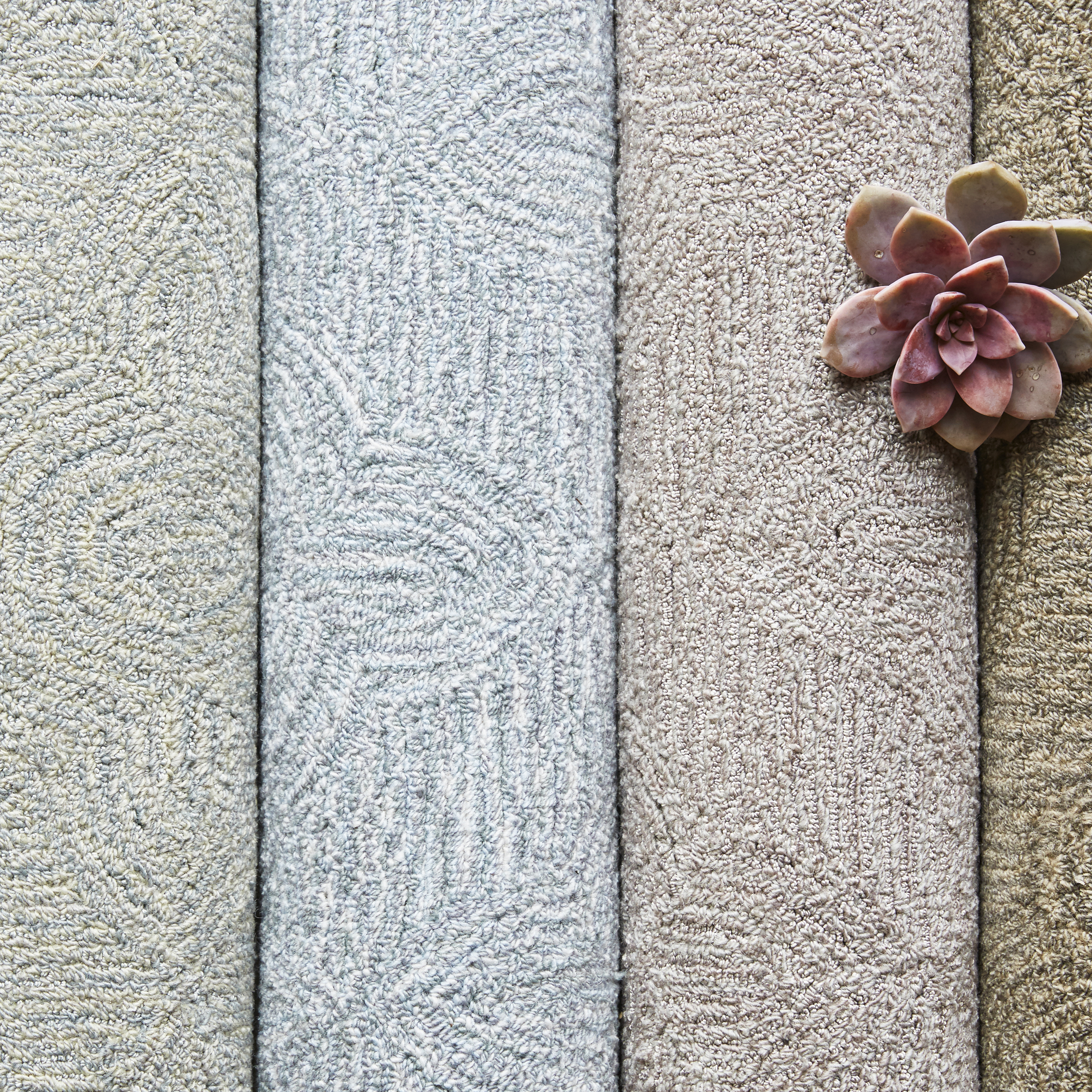 I look for these color relationships wherever I go: to the Alps, to the lake, out my window in Los Angeles, even in the middle of New York City, and I am always noting tonal nuances and calming effect they bring…even in a grey sky.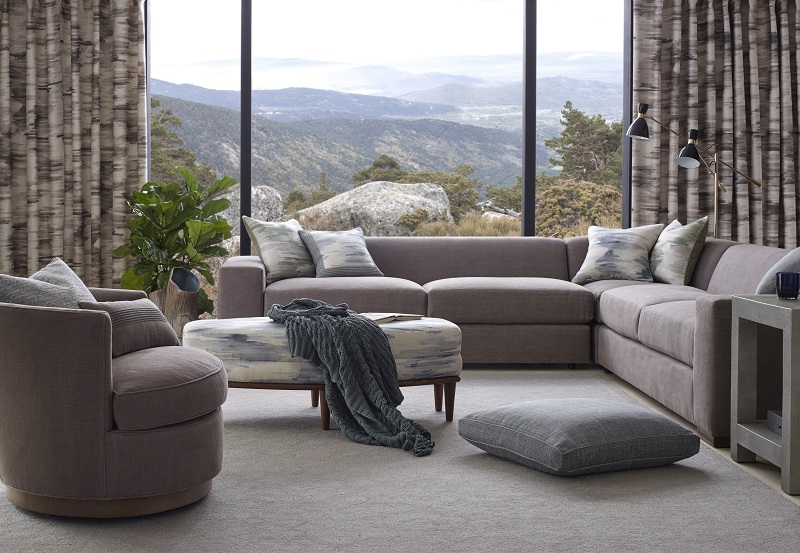 Panorama also includes soulful carpets, trimmings and wallcovering, available at Kravet.com.