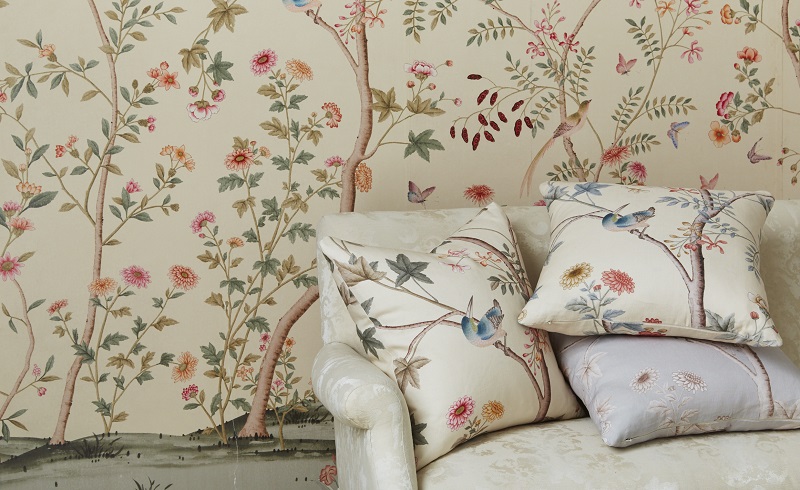 A new fabric and wallpaper collection features classic patterns in a beautiful color palette
The highly-anticipated follow up fabric collection from AERIN is blooming with sophisticated, feminine appeal and bohemian charm. Classic Asian prints, vibrant floral and paisley embroideries, a classic brocatelle, ethnic inspired jacquards and versatile textures all combine eclectically with a singular sense of ease and refinement.
Echoing her timeless personal style, the latest collection from AERIN is a wonderful array of beautifully crafted textiles in a rich palette ranging from soft pastel tones to deep jewel shades. This collection also marks the introduction of Aerin's inaugural wallpaper patterns: a striking leopard design and a magnificent three-panel scenic mural created from an 18th century design which has also been rendered on fine linen as two exquisite fabric panels. This collection is reflective of the chic yet understated style evident in Aerin's own life and homes.