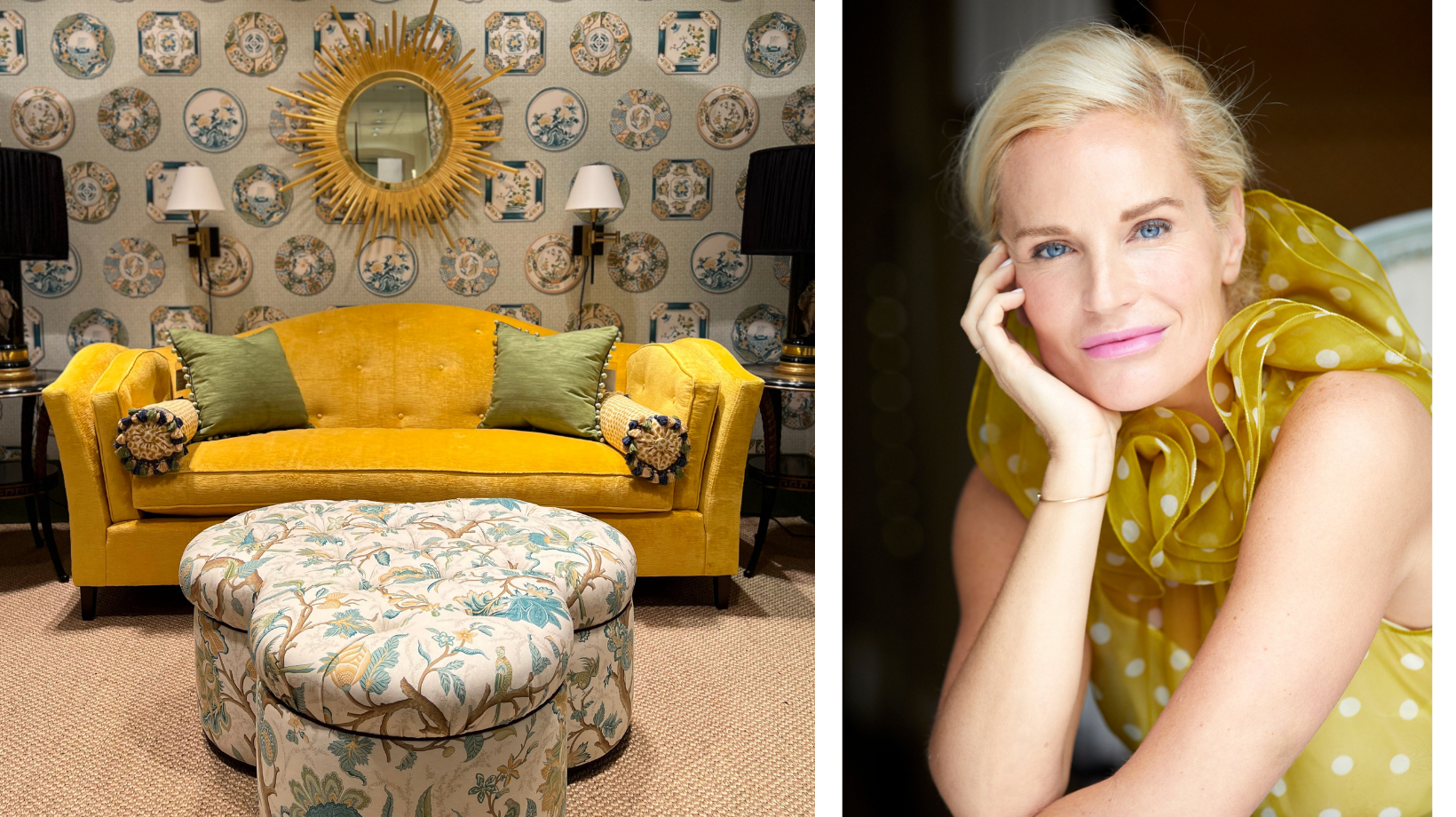 New year, new look! The designer room in the Brunschwig & Fils showroom at the D&D Building is getting an exciting refresh from New York based designer, Brittany Bromley. Using Brunschwig & Fils' latest collection of fabric and wallcovering, Louverné, Bromley brought her eclectic yet stunning vision to life.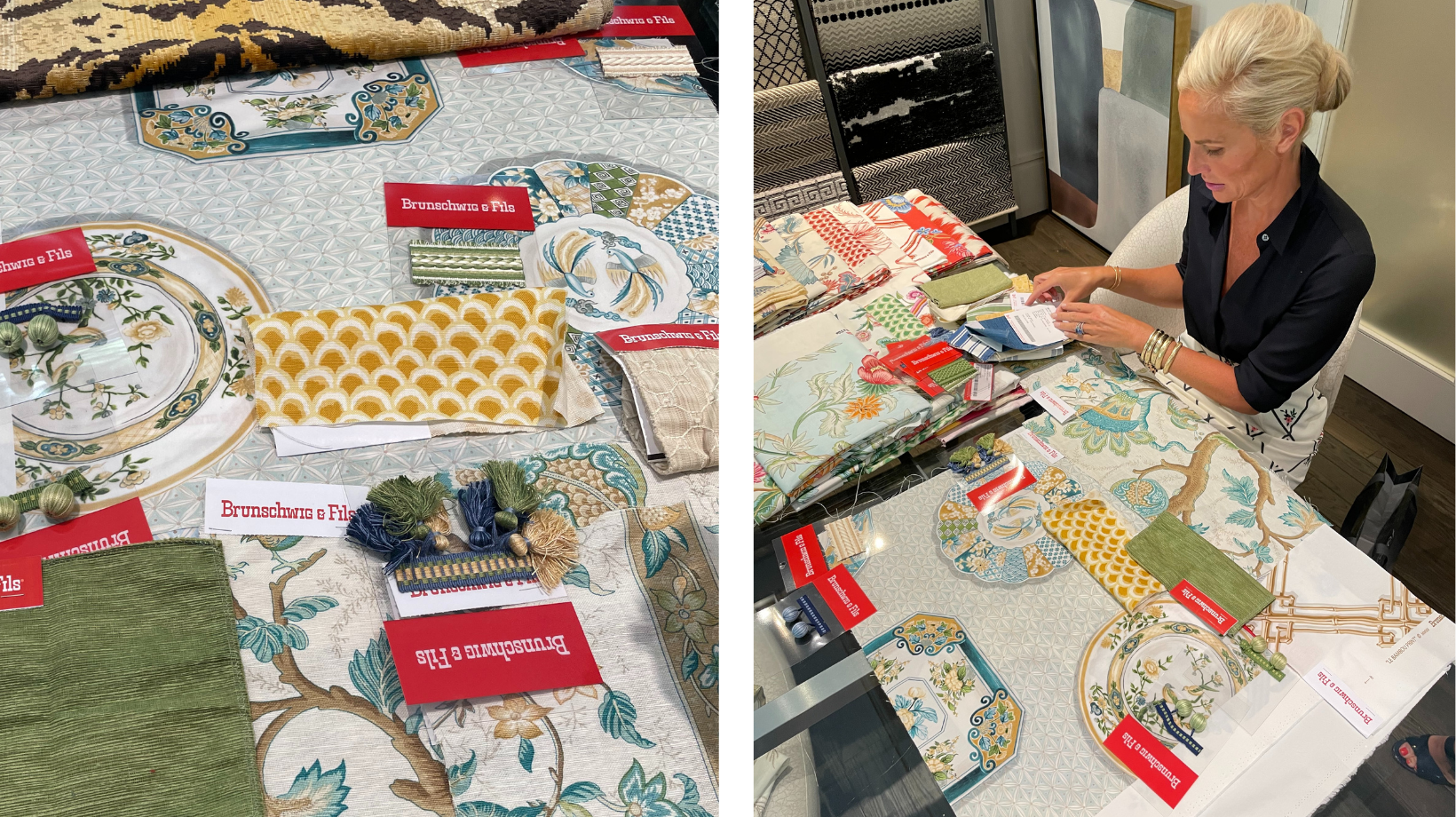 BF: What was the starting point for this room?
BB: The jumping off point for this room was the striking wallpaper! It felt like a statement in what is otherwise a small space, and we wanted the walls to do a lot of the heavy lifting for us. Bonchamp wallpaper has not only the visual interest of the ceramic plates in the motif, but also a very subtle geometric pattern as the background, so it helped it to feel layered.
BF: What was the inspiration behind this room? Is this room representative of your overall aesthetic as a designer?
BB: We wanted this room to feel richly textured and layered, which is representative of our overall aesthetic. We are always looking for rooms to feel as though they were collected over time, and between the rich fabrics and patterns, the bold walls, and the intricate drapery detail it's very representative of what we do here at Brittany Bromley Interiors!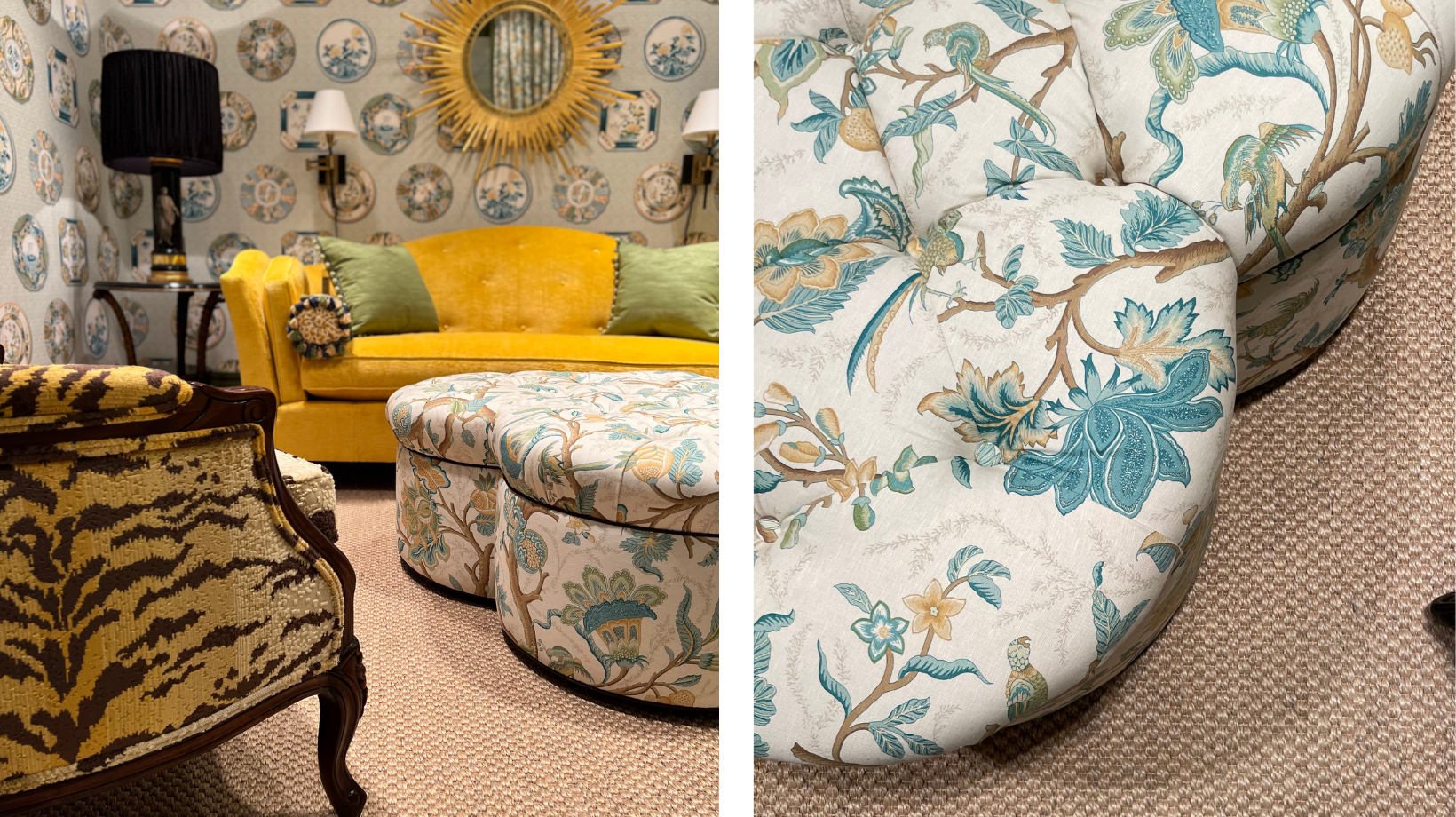 BF: Tell us about how the furniture pieces added to your overall vision of the room?
BB: The first piece we chose for this room was the wonderfully shaped new Brunschwig & Fils ottoman, Bartlett, which manages to be both whimsical and sophisticated, not always an easy pair to find coinciding in one piece. From there we chose our sofa silhouette, the new Lyon sofa, which we wanted to feel tailored enough to stand up to the whimsy of the ottoman, but also render it in a rich textured velvet so that it had depth and interest.
BF: Do you have a favorite moment in the room?
BB: One of my favorite parts about this room is how eclectic it feels overall. By starting with a neutral sisal, we then layered in the boldly patterned wallpaper and the extraordinary Montflours pattern of the double faced draperies. I chose a very, very deep saffron marigold color for the sofa so that it would pop, and last but not least my favorite Brunschwig and Fils Le Tigre Velvet in the gorgeous bergere chairs. The accessories I chose for the room are primarily dark, which I feel helps ground the space and feels to me the way that a room would be layered over time. A few oil paintings, an amazing mirror, my favorite intaglios and French architectural engravings are the final ingredients.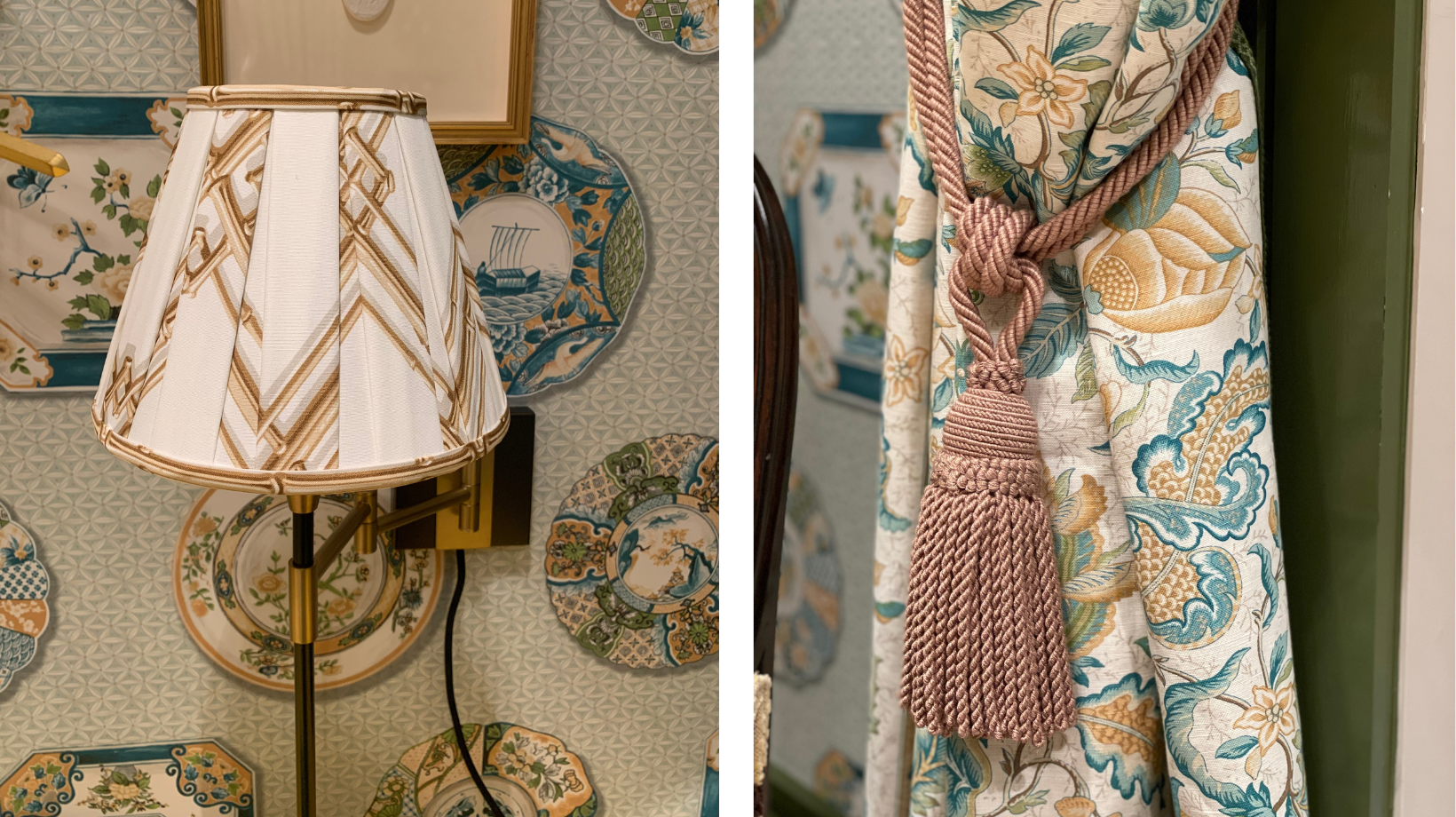 If you are in the New York area, stop by the Brunschwig & Fils D&D showroom and see this masterpiece for yourself, or you can visit your local showroom to see the breathtaking new collection.
Shop the full Louverné collection here.
Take a sneak peek of the designer room here.